THIRKERSLEEDS


JOHN CHARLES MEMORIAL
(RIP 1931-2004)
My Personal thoughts at the time of the death of Big John.
I posted this on the Leeds United E-mail List 23/2/2004
I also want to include it on here:


My Son Graham, Verner Hanna, Paul Cadd on Big John's lap, Big John, Thirkers introducing Verner to Big John
When I was 9/10 years old we lived on Randolph Street
in Bramley, Leeds 13. In those days just across Stanningley
Road, was firm called Dents Dyers and Cleaners where my
Mum worked. Whilst working at this firm she met and
became very friendly with a girl called Jean Williams, she
was a lovely person. Due to this friendship our two families
became very close. The time is about 1949. Jean Williams
had a brother called Harold, with whom Jean used to live, at
this time Jean was a young unmarried lass. Jean's brother
Harold played for Leeds United, in fact he played 228 games
for Leeds United. He was great little two footed player, super
dribbler, who could play on either flank. Harold was also a
Welsh International player. As a boy, as you can imagine how
proud I felt knowing someone as famous as a Leeds United
Football Star. I used to wait outside the players entrance on
match days waiting for Harold to arrive, who used to ruffle
my hair and say, 'hello big boy'. I bet the other kids were
green with envy. 'Do you know him', they used to say. My
family spent a lot of time at the Williams's and I was always
happy when my Mum used to tell me we're visiting them.
Harold was always great with me, as was Ada Harold's lovely
wife who passed away about ten years ago. The friendship
between the families has always been very important to me.
On many occasions while we were at Harold's house there
was a visitor that used to call. The visitor was a giant of
a man he always looked suntanned he was very
handsome and imaculately dressed and always very polite
and charming to my parents. When I was in the company of
this man I think I just stared, I do not ever remember
speaking to him when I was a youngster. The man was
John Charles. I distinctly remember one special occasion
whilst we were on holiday at Harold's parents in South
Wales, Uncle Cyril and Aunty Olive, I used to call them, as
kids did in respect for elders, in those days. Leeds United
played Swansea Town at the Vetch Field and afterwards
outside the ground were both Harold's family and I
remember meeting John Charles's family who had all
turned up to see their two sons play in their homeland.
I was only a kid but to me it was magical. I am very
fortunate in the fact that I saw Big John play many times
and I will never forget the great goals he scored, he
was fantastic, believe me he was truly fantastic. Another
super day was one Sunday when we went to see Leeds
United Play cricket. Big John was in the team and he
was also a fine cricketer. This particular game Harold
reached 50 while batting and a collection was made
around the ground, on 96 Harold belted a ball but
unfortunately was caught on the boundary. I remember
Harold and myself carrying the money home in Harold's
cricket bag, me carrying one handle and Harold the other
and piling all the coins up into little piles on Harold's
rug. It was a lot of money in those days. I used to see Big
John on and off over the years and in his pub and Harold's
pubs. For the past few years I have had the pleasure
of being in the company of Big John at Harold's home,
prior to home games. Glenda, John's wife would drop
Big John off at Harold's Home and it was great to hear
these two and hear the tales from big John, it was a real
treat for me just to listen. He used to tell me tales from
the Major Buckley days. He was just an amazing, lovely
bloke, for me there is no other words to describe Big John,
just wonderful. Just before Christmas last year we had to
go to Glenda's and Big John's to pick some books up, my
wife went with me. He was a great talker and joker. He was
telling my wife about Gina Lollobrigida and Sophia Loren and
the time he spent in Italy, I stress nothing untoward
about the two ladies mentioned previously. He was a
joy, a gentleman, modest and he always told you it was
a pleasure to see you again. To be told that by someone
of Big John's stature meant a lot to me. To see Big John as a
ten year old boy, was nothing, compared to seeing him, as I
have, over the last few years. Big John and Harold Williams
are my Leeds United idols. Harold as been attached to Big
John for 56 years, since John was a 15 year old boy on the
Swansea ground staff. I'm sure Harold who is a super bloke
will miss him greatly. Me, I'll miss him greatly too, but I will
always be the richer knowing that i was a friend of the one
and only, "BIG JOHN CHARLES".
Thirkers


JOHN CHARLES MEMORIAL
(RIP 1931-2004)

To read the tributes to Big John from the
sporting world and see more pictures please
click on the link at the bottom of the page.
There is also a John Charles Gallery
containing over 300 pictures, the link can
be found at bottom of this page.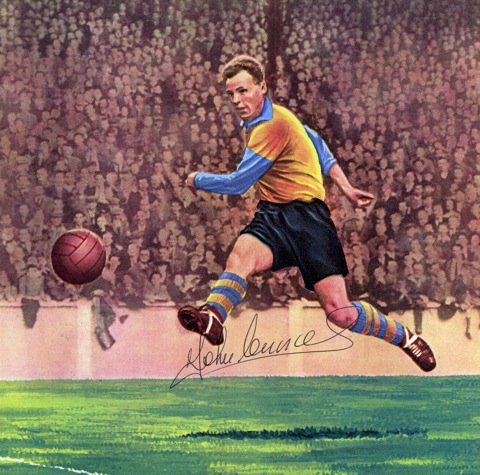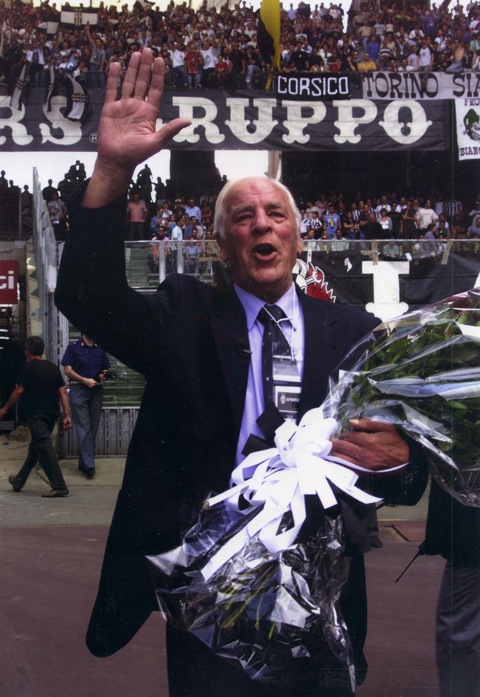 Click on the Link below to read the many Tributes paid to Big John

http://photobucket.com/kingjohnmemorial





Click on the link below for the John Charles Gallery

http://photobucket.com/johncharlesgallery