John Scott
.
Career at Leeds, 1950-56
Goalkeeper, Born Crosby, near Whitehaven,18th July,
1928. Debut v Manchester City at home, Division 2,
4th November, 1950, Draw 1-1. 5ft 11ins, 11stone
2lb.(1951). A former blacksmith at Birkby Colliery in
Cumberland. Scott rarely played football at school
and it was only when some pals asked him to go
in goal during a 'kick about' that he was bitten by
the soccer bug. He played for Crosby and then spent
two and a half years at Workington. When Major
Buckley was at Hull he invited Scott for trials at
Boothferry Park but the youngster was not taken on.
When the Major became manager at Leeds he
decided to take another look at Scott and signed
him from Workington in May 1950. He was ever
present in the 1952-53 season becoming a very
dependable keeper. He was also a noted golfer.
He returned to Workington in the summer of 1956.
League Appearances: 111. FA Cup: 3


The following words are from John
Himself as I requested he write a few
lines about the past and present to
highlight his page on my web-site.
I never expected anything as lovely
as this.


"When I finished at Leeds I returned to my
native Cumbria. in the beautiful Lake district. Having
lived in Leeds all her life my wife took a little while to
settle. I soon got a job working for Hoovers. After a
short time I joined Hotpoint. In 1963 I was persuaded
to start a Driving School.They say if you become a
goalkeeper you must be mad. Well I assure you to
teach people to drive you are also mad. In the
meantime I had become the father of a daughter and
son. I had also joined the local Golf Club. In my 1st
year I was given an 8 handicap, which, to non
golfers is not bad for a new starter. I also won the
club championship I managed to win it a further 16
times. In 1963 I was selected to play for the County
against Cheshire. It was more nerve racking than
playing before 30,000 at Elland Road. In 1980 I was
appointed Captain of the County side. My greatest
golfing honour was to be elected President of The
Cumbria Golf Union. This involved wearing a red
jacket at formal dinners. There is a lovely story
involving these jackets. Three past Cheshire
Presidents were going to the annual dinner. Their
journey meant driving through the Mersey Tunnel.
The chap on the toll booth said to them,"You won't
find any bloody foxes down there lads."

I have been the most fortunate man alive. God gave
me a little bit of talent. He also steered me to Leeds
where I played for the football team but also met and
married the best wife I have ever had!! When people
ask me what I remember about my sporting life I tell
them the things I remember most are the friends I have
made. I love the Yorkshire people. I must do I
married one. Thanks everybody for the journey."


John is the fourth ex Leeds United player I have had
the great pleasure of being in contact with. Just like
the other three, Harold Williams, John Charles, and
Dave McAdam, Nothing ever seems too much trouble
to these lads to help you out, john has been an
absolute toff in supplying the material to get this
page up and running. My utmost thanks goes
to him for all his help supplying this super material
to enhance my web-site.
All I wish is for you and your dear wife to carry on
and stay happy and healthy for many years to come,
Thanks John, Thirkers

Thanks also to Tony Hill for allowing me to use some
of his photographs on this and other pages of this
site. Please visit:


http://www.ozwhitelufc.net.au/foreword.php


probably the most informative Leeds United site
on the web.
...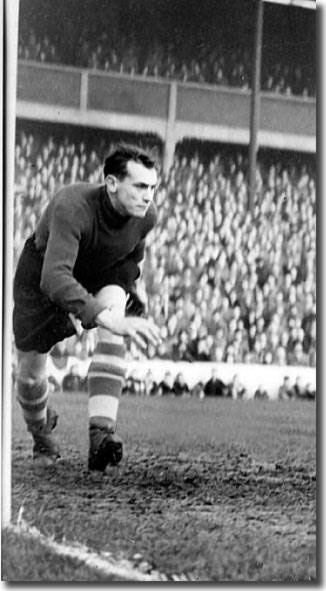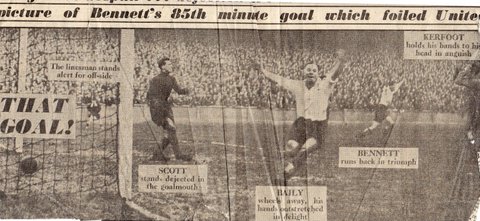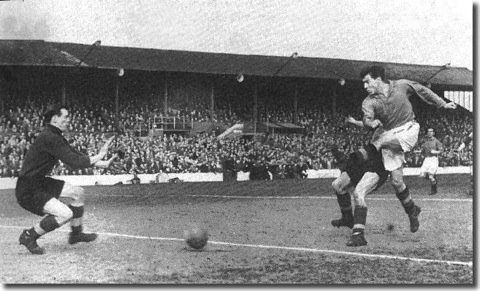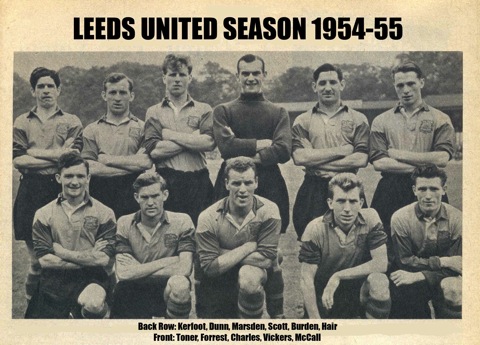 John Scott receiving treatment from Bob Roxburgh while team-mate Harold Williams look on